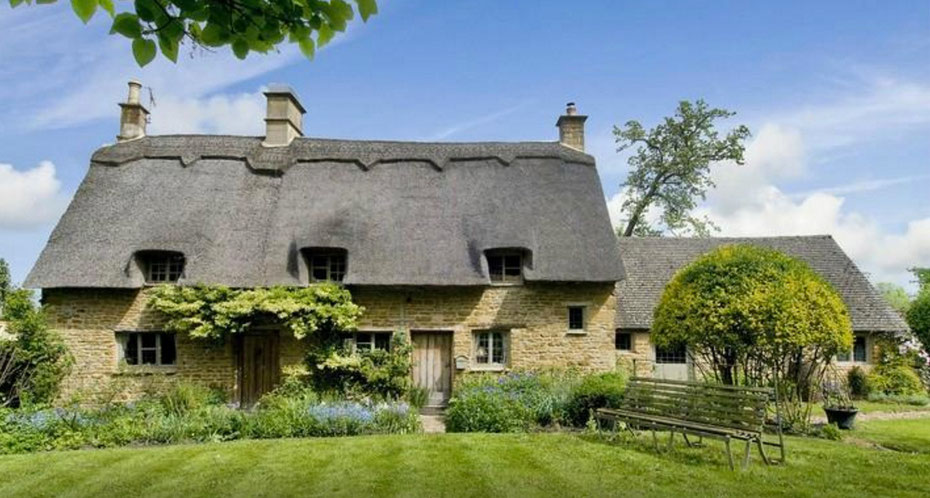 The Cotswolds is a rural area of south central England and is roughly 40 km x 145 km of villages from the middle ages, castles, remarkably well preserved churches, rolling green hills, colorful gardens, and cottages built of local yellow limestone. Walking around, it actually feels like you have gone back in time. It makes you wonder, how do the people that live there actually go about their daily lives? Life there is a far cry from New York City and it's hard to even imagine for most people. Many of the ancient hidden villages are not accessible by public transport, and you would have to know someone (a local farmer, a king even?) to show you around for the full experience. Luckily, Becky is a local that has lived there for 25 years and she will take you on a tour of carefully selected picturesque hidden Cotswold villages that includes an invitation to her private 500 year old thatched cottage she calls Secret Cottage! 
I love off the beaten path tourist destinations, so I decided to share this one on my blog because this type of tour hasn't been done before! The experience is overwhelming and actually feels like a fairytale. Becky and her team run a day tour in their minibus which seats a very intimate 7 people. Because the tour is so personal, they will let you choose when you'd like to stop and take pictures. The unspoilt villages that they've carefully selected are made up of thatched cottages and clipped lawns with dusty lanes, which perfectly illustrate what life was like in the 16th century. Their local knowledge is absolutely invaluable to visitors.

Becky realized that every tourist yearns to see inside these cottages and to see how the English conduct their daily lives. She decided to show people her gorgeous thatched cottage so they can experience what she and her family do every day.
Her 'Secret Cottage' is quintessentially perfect for guests to explore and experience how the English live in the Cotswolds. Inside, everything is old and quaint. There are three inglenook fireplaces which are open log fires used to heat the cottage and winding stairs and floors that are made from original elm planks.
During the tour, you'll see a selection of amazing honey colored limestone houses and cottages, historic manor houses, and stunning ancient churches. You won't believe the National Trust houses, farms, gardens, wells, streams, fords, ponds, barns, dovecotes, animals, wildlife and village greens. The area is crawling with life and history, and most tourists do not get to visit these picturesque villages.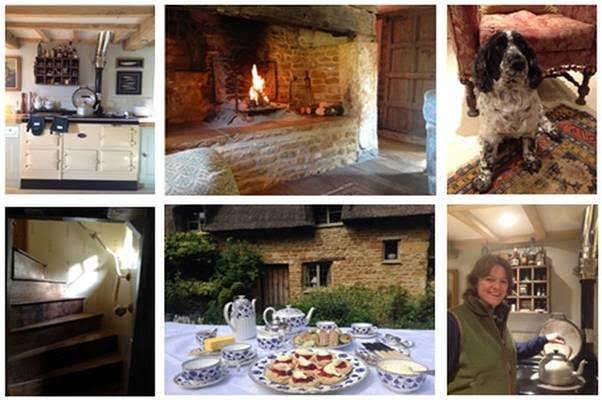 You will periodically return to Secret Cottage during the tour for tea or coffee with pastries, a generous buffet lunch, and your tour wouldn't be complete without homemade scones coming out of the Aga. The scones are essential for the traditional English Cotswold cream tea which is served on the finest Spode bone china.
It's good to see her tour is getting popular! TripAdvisor has ranked Secret Cottage #1 of 44 'Tours and Activities in the Cotswolds'. Their reviews can be seen under the heading 'Secret Cottage Tour'. Check it out here!
If you visit London, do not miss this amazing day trip! Also, say hi to Becky for me! 
When: Everyday! Pick up: 8:22am, return at 6:28pm
Where: The pickup point is at Moreton-in-Marsh railway station, with many arriving by train from Oxford or London-Paddington.
Length: Over 6 hours - 10:15am to 4:30pm
Price: £85 which is inclusive of all food and drink served at Secret Cottage.
Best time to go: Each tour is unique because of the different seasons and local events. Depending on the time of year, they decide which route to take for the day by assessing what different groups would like to see.
Website: www.secretcottage.co.uk  
Contact Information: becky@secretcottage.co.uk  T: 0044 1608 674700 / 01608 674700