Cotopaxi recently asked me about my adventure bucket list for 2016. They make high quality travel backpacks that fund sustainable poverty alleviation, move people to do good, and inspire adventure. In order to support their good cause, I figured I'd do them a solid. I have plenty in store for this year, including a major trip across South America. Here's the plan. 
1. Tattoo Shot At Machu Picchu
Last year I got a tattoo with my girlfriend of a map of the world in Thailand. Shortly after, we learned that we can take some amazing pictures of them together with different backdrops from around the world. It would be hard to top some of the ones we have already taken, but Machu Picchu will take the cake.
2. Hitchhike 
In order to get into Brazil, you have to have a ticket out. The cheapest ticket I could find was from Puerto Alegre (very South) to Buenos Aires, and that was over $100! Seeing how expensive transportation is there compared to Asia, I'd rather hop into the back of a moving truck, sit with the chickens and sheep, and make my way around the continent with my thumb. A lot of the time, saving money only adds MORE adventure to your trips.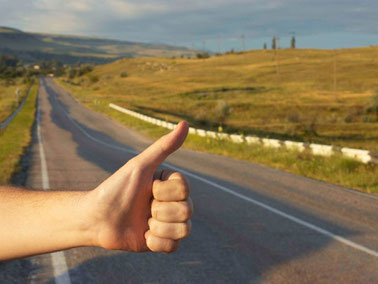 3. Couchsurf/Airbnb
Speaking of saving money, how about I save more on accommodation too? Meeting the locals is one of my Golden Rules Of Traveling, and what better way to do it than living with them? I haven't done much Couchsurfing or Airbnbing on my trips yet, but we already have an Airbnb booked at a music school in a favela in Rio after we finish Carnaval. We will have access to any instrument we want and will be teaching music to kids. The only down side to that will be having to leave!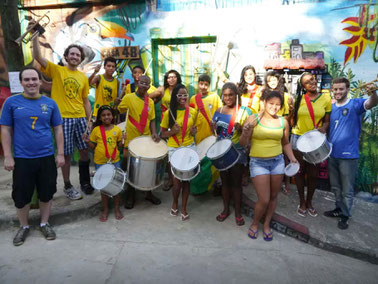 As a drummer who never gets to play while traveling, I am so down with this. 
4. More Music
Speaking of music, it's always been a bit of a fantasy of mine to spend some time on the streets doing a little busking with my guitar to help fund my trips. Now that I'm a bit more of a confident traveler and musician, I think I will be doing a lot of this. Also, as part of rule #5, I will be doing my best to make it to Lollapalooza in Argentina or Chile. South Americans are some of the most passionate music fans in the world, with concerts commonly exceeding a hundred thousand fans singing every word instead of dressing up in costumes and taking selfies like at Coachella. And with this year's Lollapalooza lineup, I'd much rather see Eminem kill it on stage with South Americans than see the pitiful Guns N Roses reunion in the desert.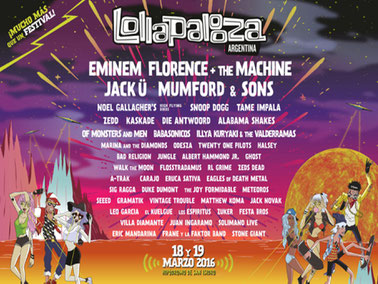 5. Lesvos, Greece
Lesvos? That's not a party island! Take it from a guy who has been to Corfu/The Pink Palace 3 times, I LOVE the Greek Islands! But this trip won't be about partying. Lesvos is one of the main places where refugees from Syria are arriving in Europe. The journey is treacherous and these people are escaping a horror that is unimaginable to us. With all the hatred towards immigrants currently happening in America and the fact that Donald Trump is actually a realistic presidential candidate that people take seriously, I only want to go to Lesvos and help out even more. I will be starting a crowd funding campaign soon to help myself, my best friend Lee, and my girlfriend stay there as long as we can to provide food, clothing, and smiles to desperate families as their journey has only just begun. 
What are your big travel bucket list items for 2016? Let me know in the comments!